About Our Endoscopic Brow Lift
Hayden Medical carries a wide variety of German Stainless Steel Endoscopic Brow Lift Instruments. This also includes reusable and autoclavable Scopes, Sheaths and German-Made Endoplastic Grasping forceps and Scissors.

Complete endoscopic brow lift sets include: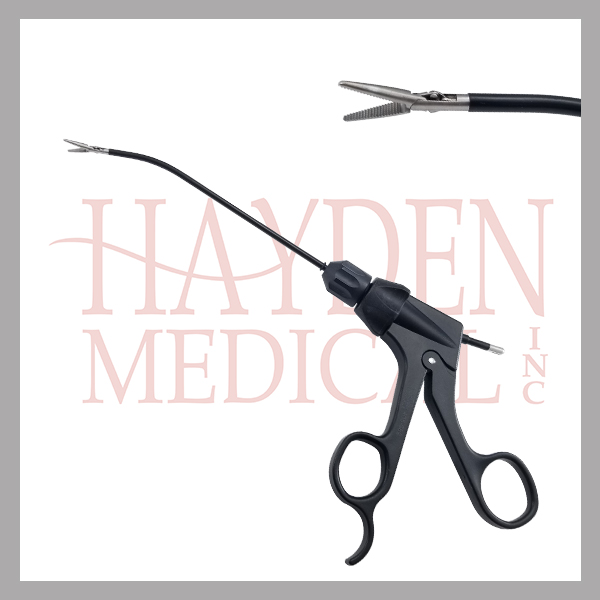 -Scope and Sheath
-Endoforehead Dissector Set
-Large Sterilization Tray
-Scope Camera and Surgical-Grade Monitor
-Electrodes with Suction (J Hook, Fine Needle, Blunt Tip or Spatulated tip)
-Micromotor Drill Handpiece (For drilling endoscopic brow lift anchors)
-Drill bits, burs and endoscopic brow lift drill guide
-HF Cable and Generator for Electrodes, Scissors and Grasper
Popular Endoscopic Brow Lift Instruments include:
-Endoscopic Scopes (Storz*, Olympus*, Stryker*, ACMI* compatible)
-Endoscopic Sheaths (Storz*, Olympus*, Stryker*, ACMI* compatible)
-Ramirez Style Endoplastic Graspers and Scissors
-Endosopic Brow Lift Drill Guides and Micromotor Systems
-Endoplastic Graspers, Scissors and Punches
-Forehead Dissectors
-Facial Nerve Protectors and Hooks
–Monoploar Cables for Endoscopic Electrodes, Forceps and Scissors
-Endoscopic Electrodes, J-Tip Electrodes and Spatula Electrodes with Suction
Need help finding an instrument?
We can reference any surgical instrument company's catalog numbers including, but not limited to the following Cosmetic and Plastic Surgery Instrument companies:
API/Anthony Products* | ASSI* | Black & Black Surgical* | Byron* | Care Fusion* | Calico Surgical* | George Tiemann & Co.* | Jarit* | Karl Storz* | Marina Medical* | MicroAire* | Miltex* | Padget* | Snowden Pencer* | Sparta* | SSI* | Storz Instruments* | Tulip* | V. Mueller* | Walter Lorenz* | Wells Johnson*
Instrument Sets and Trays are also available, please and speak with one of our representatives to make an instrument set to best fit your needs!
*Hayden Medical Inc. and haydenmedical.com are not affiliated with the companies listed above. Their names are registered trademarks of the respective owners of their companies.
**Custom Endoscopic Forehead Lift instruments are also available by request.
Sign up to Our Email List