About Our Rhinoplasty Instruments
Hayden Medical carries a wide variety of German Stainless Steel Rhinoplasty Instruments. With high-quality instrumentation made in the USA and Germany, Hayden Medical strives to offer the highest quality surgical instruments for precise surgeries like rhinoplasty.
Popular Rhinoplasty Surgical Instruments include: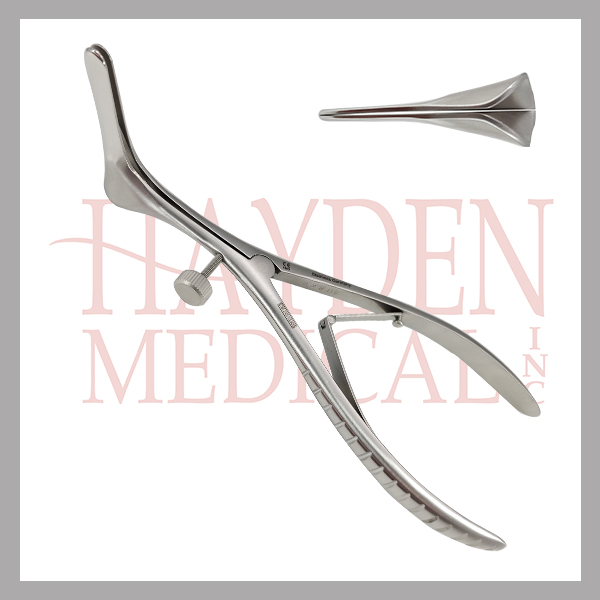 -Nasal Retractors
-Calipers and Measuring Devices
-Osteotomes and Chisels
-Elevators (Cottle, Joseph, etc.)
-Suction Tubes
Need help finding an instrument?
We can reference any surgical instrument company's catalog numbers including, but not limited to the following Rhinoplasty Surgical Instrument companies:
ASSI* | Black & Black Surgical* | Byron* | Care Fusion* | Calico Surgical* | George Tiemann & Co.* | Jarit* | Karl Storz* | Marina Medical* | MicroAire* | Miltex* | Padget* | Snowden Pencer* | Sparta* | SSI* | Storz Instruments* | Tulip* | V. Mueller* | Walter Lorenz* | Wells Johnson*
Instrument Sets and Trays are also available, please and speak with one of our representatives to make an instrument set to best fit your needs!
*Hayden Medical Inc. and haydenmedical.com are not affiliated with the companies listed above. Their names are registered trademarks of the respective owners of their companies.
**Custom rhinoplasty instruments are also available by request.
Sign up to Our Email List