Hayden Medical carries a wide variety of German Stainless Steel Dermatology Surgical Instruments. We have instruments for many different types of dermatology procedures.
Popular Dermatology Instruments include: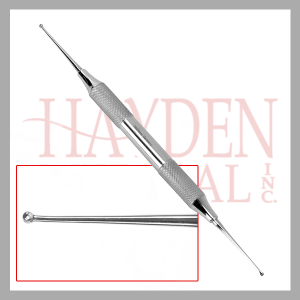 Mohs Micrographic Surgery Instruments

Suture Sets (Scissors, Pickups & Needle Holders)

Electrosurgical Generators/Hyfrecators

Electrosurgical Electrodes and Accessories

Dermaplaning Blades/Handles

Ocular Shields for Laser (

Patient Eye Shields

)
Need help finding an instrument?
We can reference any surgical instrument company's catalog numbers including, but not limited to the following Dermatology Surgical Instrument companies:
Aesculap* | American Medicals* | Anthony Products* | Delasco* | George Tiemann* | Jarit* | Karl Storz* | Marina Medical* | Mercedes Medical * | Millenium Surgical* | Miltex* | Mobile Instruments* | PFM Medical* | Robbins Instruments* | Scanlan International*
Instrument Sets and Trays are also available, please and speak with one of our representatives to make an instrument set to best fit your needs!
*Hayden Medical Inc. and haydenmedical.com are not affiliated with the companies listed above. Their names are registered trademarks of the respective owners of their companies.
Sign up to Our Email List