Lighted Retractors
Hayden Medical carries a wide variety of lighted fiber optic retractors for use in plastic surgery, cosmetic surgery, nasal surgery and general surgery procedures.
Watch our video on lighted retractors and see how Hayden Medical can be your solution for Lighted Surgical Retractors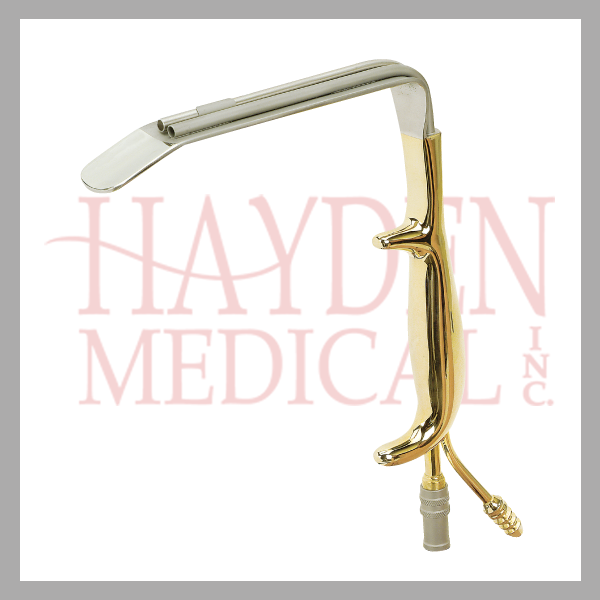 A bit about Hayden Medical's Lighted Retractors:
-All standard retractors come with fiber optic light and suction
–Tebbetts, Ferriera, Biggs Mammoplasty and St. Mark's retractors are popular for general and cosmetic surgeries
-The Miyazaki Lighted Retractor, Breisky and Heaney Simon are popular for Gynecology surgeries
-The Aufricht Nasal Retractor is popular with cosmetic and general Nasal Surgery
-Hayden Medical's Fiber Optic Retractors come in a variety of sizes and styles to fit your surgical needs
-All retractors are compatible with ACMI*, Wolf* and Storz/Olympus* light sources and cables
-All light cables can be used with ACMI, Wolf and Storz/Olympus light sources, please specify which light source you're using at the time of order
Need help finding a retractor?
We can reference any surgical instrument company's catalog numbers including, but not limited to the following surgical instrument companies:
Anthony Products* | ASSI* | Black & Black Surgical* | Byron* | Care Fusion* | Codman* | Electro Surgical Instrument Company* | Integra* | Jarit* | Marina Medical* | Medline* | Millenium Surgical* |Miltex* | Padget* | Snowden Pencer* | Storz Instruments* | V. Mueller* | Vitalcor*
Instrument Sets and Trays are also available, please and speak with one of our representatives to make an instrument set to best fit your needs!
*Hayden Medical Inc. and haydenmedical.com are not affiliated with the companies listed above. Their names are registered trademarks of the respective owners of their companies.
**Custom retractors are also available by request.