Hayden Medical's Facelift Scissors are 100% Made in Germany with High-Quality German Stainless Steel. Facelift scissors are used for dissection in facial tissue. This type of scissor is ideal for face dissection as it a tool that provides the rapid dissection of facial tissue via small incisions to ensure limited incisions to be made on the face. Many patterns have Beveled Blades or Spatula Tips for easy movement through facial tissue. Dissection is a breeze by creating channels via tensing the skin and spreading the tips of the blades. This ensures precise facial and neck flaps.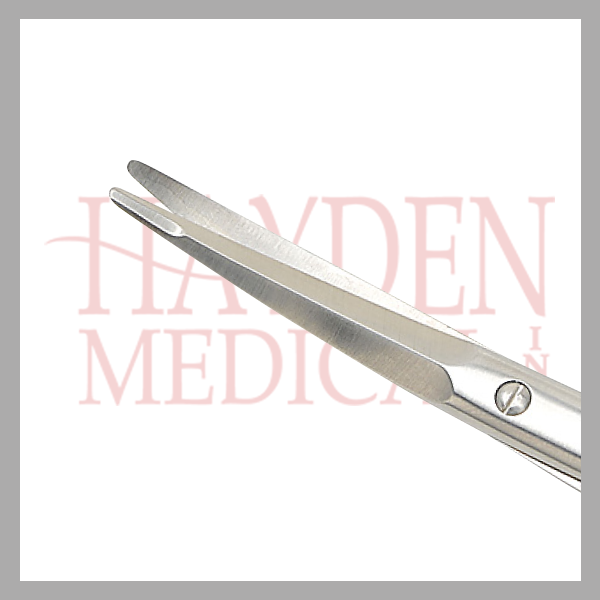 Which Blade Type is Right for You?
Hayden Medical's Facelift Scissors have many blade variations, but most include a Super-Cut Blade, Tungsten Carbide blades or both.
Hayden Medical's SuperCut Facelift Scissors include a blade with micro-serrations to ensure tissue does not slip during dissection.
Our Tungsten Carbide Blades have tungsten carbide inserts that are corrosion resistant, weldless and have a homogenous connection between the tungsten carbide and steel.
At the end of the day, the blade preference is up to You, the Surgeon. Hayden Medical is here to find the perfect Facelift Scissor for your hands, technique and comfortability.
Haven't tried Hayden Medical Facelift Scissors yet?
We can reference any surgical instrument company's catalog numbers including, but not limited to the following Plastic Surgery Instrument companies:
AROSurgical* | ASSI* | Black & Black Surgical* | Byron* | Care Fusion* | Calico Surgical* | Fine Surgical* | George Tiemann & Co.* | Jarit* | Karl Storz* | Marina Medical* | Millennium Surgical* | Miltex* | Padgett* | Snowden Pencer* | Sparta* | SSI* | Storz Instruments* | V. Mueller* | Walter Lorenz* | Wells Johnson*
See how you can save money without compromising quality on your next Facelift Scissor investment with Hayden Medical!
*Hayden Medical Inc. and haydenmedical.com are not affiliated with the companies listed above. Their names are registered trademarks of the respective owners of their companies.
**Custom Facelift Scissors are also available by request.
Sign up to Our Email List
Showing all 10 results
Ceramic Freeman-Gorney Facelift Scissors

Gorney Facelift Scissors are used for delicate skin dissection on the face and neck areas. Commonly used to isolate skin flaps during plastic and general surgeries. SuperCut Technology For Atraumatic […]

VIEW NOW